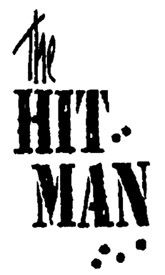 Commissioned on a private or commercial basis, The Hit Man's unique Studio Caricatures hang equally well on either downstairs loo walls or hang in regimental dining rooms and boardrooms. Working from photos to a brief supplied, (or you can supply a simple list of characteristics and then leave it to me to come up with some ideas).
Starting from a simple A4 full colour traditional caricature, up to a large A0 size multiple group caricatures, a privately commissioned cartoon caricature has proved to be a very popular way of giving that extra special something when looking for a totally original gift to celebrate a friend or colleagues retirement, a big anniversary, reunion, birthday, wedding, coming-of-age or a wind-up just for fun.
The caricature can be a gentle or as savage as you wish – on a scale of 1 to 10. Loads of characteristics can be incorporated into the image and all artwork is done in watercolour and ink. The finished caricature is then supplied by Special Delivery.
To commission your own unique artwork, simply 'Contact' The Hit Man with your requirements and he will give you an idea of costs and turn-around times.
Meanwhile – have a look at these Studio Caricatures for some examples.