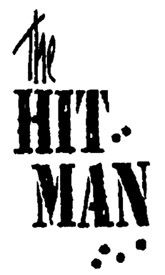 The Hit Man's Press and Promotion cartoons & caricatures appear in many national and international publications. From newspapers and magazines (consumer and trade press) to websites, conferences and exhibition presentations.
If you are looking for a cartoon to support your editorial or feature or a caricature to give a biog or political piece some impact, then it couldn't be easier. Just click the 'Contact' tab at the top to email me your story, article or feature and I can submit roughs by email for consideration. I can supply loose, quick black & white style or more detailed full colour complex images.
This is just a small selection of cartoons - do take a moment to have a look around.