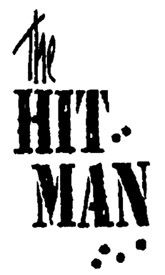 Live quick-sketch caricatures at events such as parties, dinners, Charity Balls, exhibitions and conferences, are a popular way of providing guests with a special keepsake of the occasion whilst creating a ripple of fun through any gathering.
The Hit Man has been immortalising party-goers and conference/exhibition delegates for over 20 years. Wandering amongst guests at reception or table and working on exhibition stands, catching victims unawares or seated at the Hit Man Roadshow drawing board/table set-up. The Hit Man can also, if you wish, brand up the SRA4 300gsm coated card with your printed event or company details, so that your guest has a memento of the event.
Generally the quick-sketch caricatures are done in black & white ink with grey ink shading in around 5 minutes each.
A variety of frames can also be provided if you wish.
For details of availability and costings, click on 'Contact' and email your requirements.
Meanwhile have a look at the Live Caricature gallery.